Leena's Pattern Drafting Lesson:
Drafting Patterns For Raglan Sleeves

Metric conversion table

Use the patterns for the garment you are going to sew. If your patterns do not have bust/shoulder darts, start from point 3).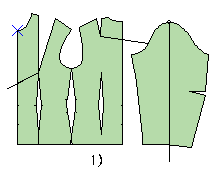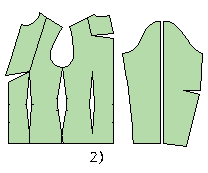 1) Cut center front piece from bust/shoulder dart apex to center front line and back piece from shoulder dart apex to back center line as well as the sleeve along its center line.
2) pivot pieces so that the darts are temporarily moved to center front and back.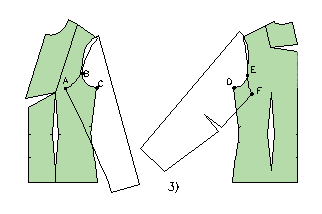 3) Place the sleeve halves according to the picture above: distance A-B should equal to B-C and distance D-E to E-F. Sleeve cap lines of the original sleeve go through shoulder points.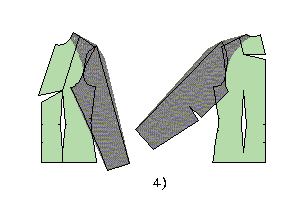 4) Draw the patterns for the raglan sleeves as illustrated above. It is up to you how you shape the sleeve from the armscye to the neck opening. Draw the shoulder points with a smooth curve. Measure that the upper seams of the front and the back sleeve match. If not, change the shapes of them correspondingly.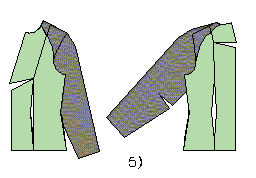 5) Draw patterns for front and back pieces as illustrated above in green.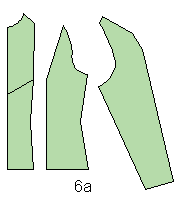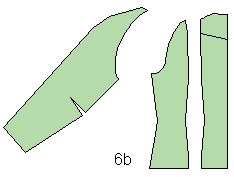 6) After having pivoted the front and back center pieces so that the temporary darts close, your patterns should look something like this. .
Sewing instructions are also included in this web-site. To view them click here.